Trosten has the distinction of being the first Air Handling Unit manufacturer in Dubai to establish one-of-its kind manufacturing facility.
Our facility is spread over an area of 150,000 sq. ft. located at the Dubai Investments Park (DIP), Dubai which is strategically located to cater to the Middle-East and Asian markets. Dubai being a major commercial and shipping hub, facilitates our customers the shortest delivery times. Trosten also has its manufacturing plant in Oman producing the same product lines manufactured in UAE.
Advanced manufacturing tools with in-house facilities for sheet metal fabrication & CFC free PUF injection with Italian technology adds strength and flexibility to design and manufacture products suiting regional conditions and requirements.
Comprehensive product selection software has been built aiding manufacturing by generating complete bill of materials, fabrication drawings along with detailed technical data sheets and price information.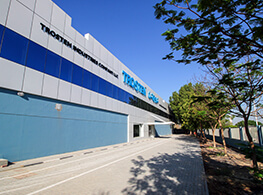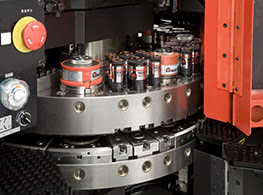 Our engineering wing specializes in product customization to suit specific applications and site constraints. If the need arises, our products are also dispatched in complete knocked down condition and assembled at site by factory technicians and further, certified by our QC engineer. Assistance to commissioning is offered upon request by the customer.
Trosten recognizes the need for urgent unplanned deliveries and is fully geared to meet any urgent delivery schedules or deliveries in accordance with site project program, whereby, avoiding necessary storage space / damage at site. Being a regional manufacturing facility, relieves the customer from maintaining stock of spares, as Trosten has a comprehensive inventory policy, which ensures minimum downtime.
Our manufacturing facility is one of the best Air Conditioning and Ventilation Unit manufacturing facilities in the Middle East Region. With a wide range of centralized air conditioning and kitchen ventilation equipment, we fulfill our customer's requirements in every way. Our units are widely used in many countries in the Middle East, Africa and Asia. Our aim is to become one of the global market leaders for centralized air conditioning and kitchen ventilation equipment.