The service experts are armed with adequate on-site and classroom training, highly qualified to monitor and service our Air Conditioning and Kitchen Ventilation Equipment. Over the years, we have gained rich experience in terms of service and spares required at site, that has helped us in improving our service setup and formulate a comprehensive inventory policy.
Our services include new installations startup assistance, DLP warranty service, Annual Maintenance Contracts execution, genuine spares supply, emergency repair service, Retrofit and Revamping for your installations.
We assure, our quality of preventive maintenance service will reduce equipment downtime, maintaining near to design performance and enhance the life of equipment to the optimum period.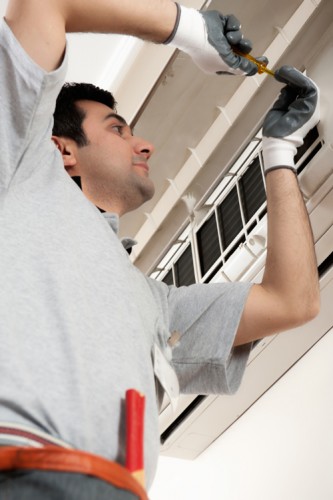 The following value added support services would be experienced with Trosten:
Trosten believes in providing priority service to its customer, ensuring immediate solution and counter measures avoiding re-occurrences.
---
Our engineers and technicians undergo intensive training to handle trouble shooting and also provide assistance to commissioning wherever required.
---
Trosten after Sales Service provides a wide range of offerings that enable to benefit the optimum level of performance from your installation of HVAC & Kitchen Ventilation Equipment.
---
Quick Response & Turnaround Time:
All the service calls are logged in our ERP database monitored centrally ensuring quick response time and measure the satisfactory level of the customer.
Our commitment towards response time and turnaround time are as per annual maintenance contract service level agreement.
---
Trosten has a comprehensive policy of maintaining genuine spares of critical and non-critical components to ensure a minimum down time for the system.
---
Upgradation or enhancement may arise out of the need for replacement, or upgrading to new energy efficient equipment or a change in heat load or office layout.
---
Every member shares the responsibility for serving the Customer, Internal or External, and the Management ensures that all the possible resources are provided to meet any demanding situation.
All Air Conditioning Units and other systems, like any other machine, experience wear and tear. If not properly maintained, their efficiency reduces and they end up consuming more power and draining profits. Trosten Industries is very keen on giving its customers the best service they need. Our services are available throughout GCC region.