Trosten Industries Company LLC., established in the year 2004, specializes in manufacturing of centralized air conditioning and kitchen ventilation equipment, with state-of-the art manufacturing facilities located in Dubai Investments Park (DIP), UAE.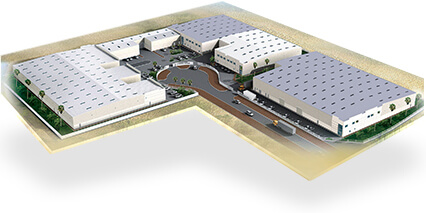 ---
Introduction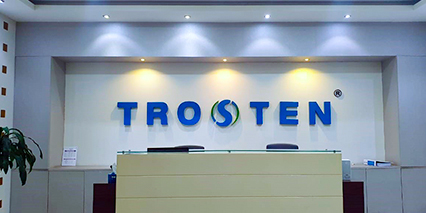 Established in year 2004, we specialize in manufacturing of central air conditioning and kitchen ventilation equipment. We provide quality HVAC equipment for residential, commercial, industrial & hygiene applications. Modular construction of our product range offers complete flexibility in accommodating different sizes and functions, all built-in features in our computer aided selection software conforming to the customer's requirement. Using our vast experience and knowledge, we offer factual benefits to our customers by saving energy, ecological returns and application of products. Trosten also has its manufacturing plant in Oman producing the same product lines manufactured in UAE.
In-house psychrometric testing laboratory, engineered and built by Q-Corporation, USA, is focused in new product development and assuring consistent performance of centralized heating, ventilation and air conditioning equipment.
Air Conditioning & Kitchen Ventilation Equipment
Trosten is ISO 9001:2015 certified from TUV-SUD for using quality management system to manufacture centralized air conditioning and kitchen ventilation equipment and to ensure our commitment to continual improvement of our products and services for highest customer satisfaction. A structured Environmental Management System has been successfully implemented to fulfill social responsibility towards protecting the environment and minimizing the risk of pollution through ISO 14001:2015. Implementation of OHSAS 18001:2007 for Occupational Health & Safety Management System has ensured to maintain a safe and comfortable working environment.
Reliable and innovative technologies are our strength, addressing the solutions for hygiene application, energy saver / recovery application, customizing the product to suit the customer requirements.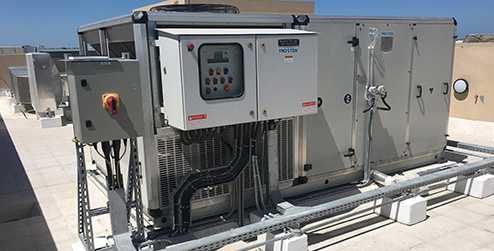 Our manufactured product range includes:
Air Handling Unit (AHU)
Fresh Air Handling Unit (FAHU)
Heat Recovery Unit (HRU)
Energy Recovery Ventilator (ERV)
Hygiene Air Handling Unit
Chilled Water Fan Coil Unit (FCU) – AC & EC
Ecology Unit
Ventilation Unit
Condensing Unit (CDU)
Roof-top Packaged Air Conditioner
Ducted Split Air Conditioner
TAH-TFM series Air Handling Units are Eurovent certified with the best performance of mechanical strength, casing / filter bypass leakage and thermal efficiencies using both Polyurethane and Rockwool insulation. Also Air Handling Units with EC fans are Eurovent certified. Trosten Air Handling Units have been performance tested in TUV-NORD, TUV-SUD and Intertek laboratories at various instances to re-assure of our product quality.
Hygienic Air Handling Units are tested and certified for VDI 6022 Part 1: 2011 & DIN 1946 Part 4: 2008 standards by TUV-SUD Germany. Casing made of aluminum or stainless sheet and snap fix (screw less) panel construction. Heat recovery options with plate heat exchanger, heat pipe heat recovery and run around coil etc.
TFC series Fan Coil Units are Eurovent certified incorporated with repute brand motor having UL recognized components ensuring safety for all AC and EC motors. Fire rated insulation and 1000 hours salt spray tested fasteners are some of the key features. Available in hideaway ducted and decorative ceiling suspended configuration. Fan Coil Units are with low height options available, designed for ultra-silent performance to suit standard and district cooling applications.
THU-ECU series Ecology Units are ideal kitchen ventilation product for effective filtration and odour removal. Factory packaged control panel ensures trouble free operation by providing continuous monitoring and feedback on the health of the system.
Ducted Split Air Conditioners, Condensing Units and Roof-top Packaged Air conditioners are built with environment friendly R410a and R407c refrigerants to deliver great performance with unmatched reliability and better energy efficiency.
Due to the smooth aesthetics, contemporary looks and rust-free construction, all of these products are ideal for shopping malls, office complexes, pharmaceuticals, clean room and similar applications.
Our HVAC Equipment installations are spread over the Middle East & North Africa (MENA) region and South Asian countries as well. The most prestigious landmark installations include Expo 2020 – Thematic Districts, Al Wasl Plaza, Co-ex Campus, UAE Pavillion, KSA Pavillion, Luxembourg Pavillion etc; Route 2020 – 7 nos. Metro Stations, Royal Atlantis – Palm Jumeirah, The Address Residences – Jumeirah Resort and Spa in JBR, Jumeirah Saadiyat Island Beach Resort, Masdar Neighborhood One & Two Residences, Galleria Mall, Danat Al Emarat Hospital etc., For more details, please check our project references.
Trosten has a nationwide presence across UAE covering all the seven emirates including Dubai, Abu Dhabi, Al Ain, Sharjah, Ajman, Umm Al Quwain, Ras Al Khaimah, Fujairah and has direct representation in most of the GCC countries through Bin Dasmal Group companies. TROSTEN is represented through our distributors in Oman, Bahrain, Saudi Arabia, Kuwait, Pakistan, Egypt & Sri Lanka.